The CIAT project CLIMA LoCa stands for fostering Climate-relevant and Low Cadmium innovations as well as research to enhance the inclusiveness of growing cocoa sectors in Colombia, Ecuador and Peru.
Cadmium is a chemical substance that is harmful to kidneys and can increase the risk of cancer. Since cadmium can be found naturally in soil because of volcanic activity, forest fires and weathering of rocks its presence in cocoa beans depends on many factors, including geographic location, the soil acidity and cocoa variety used. Plants such as cacao can absorb und accumulate cadmium from water in the soil. The chemical is stored in the leaves and seeds of the cacao tree that will be processed into chocolate bars or cocoa drinks. Even though the cadmium levels in processed chocolate on the market is relatively low, eating too much chocolate may increase the amount of cadmium in your body.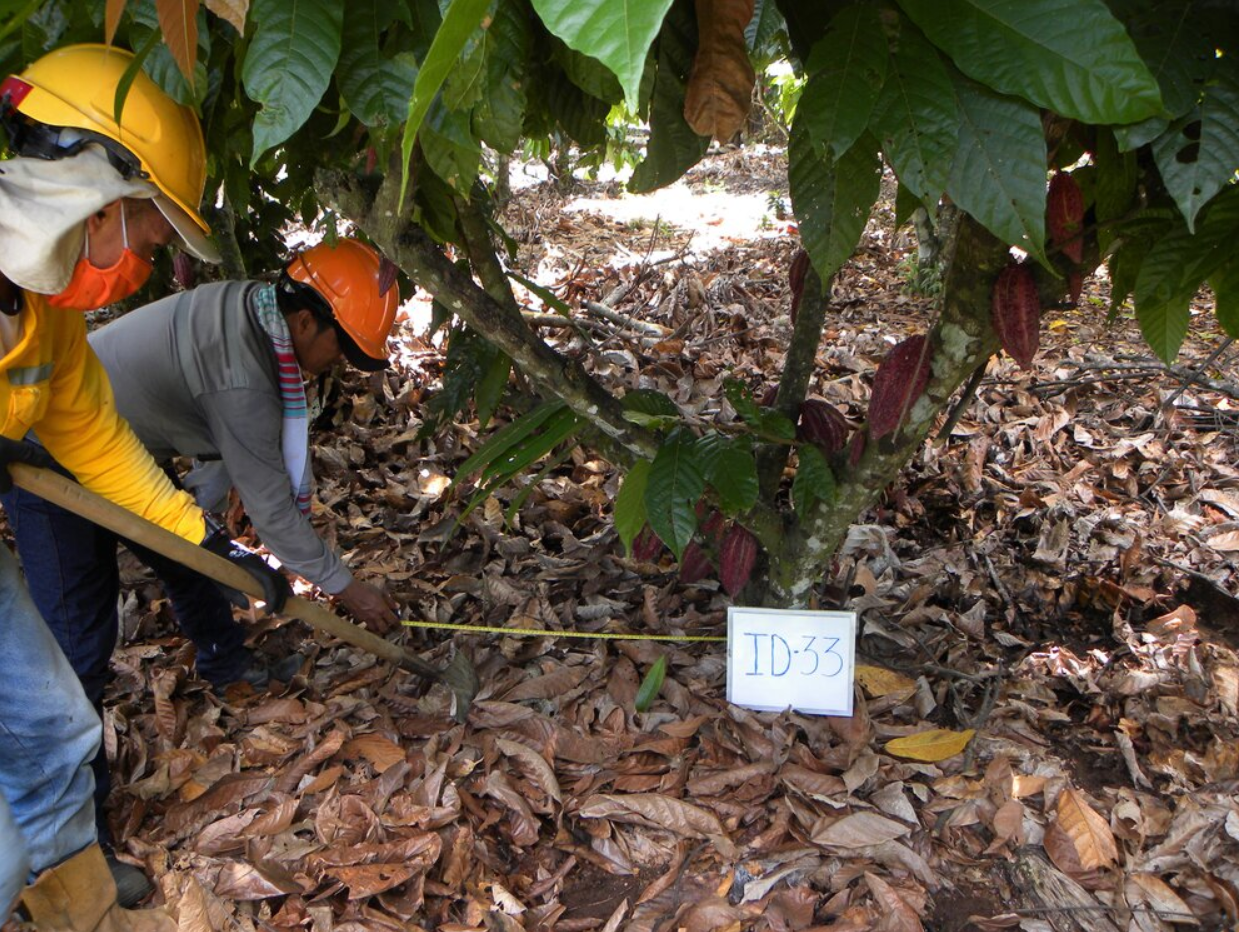 In order to protect consumers, the European Union (EU) published a new food safety regulation for cadmium in cacao. However, the new regulations strongly impact low-income producers, especially in rural zones.
The EU-funded Clima-LoCa project is conducting cadmium and climate adaption research to support the development, implementation and scaling of low cadmium and climate-relevant innovations that fit the diverse contexts of smallholder cocoa production.
Since climate change and high levels of cadmium in the cacao beans are critical challenges for smallholder farmers to access the European markets and better prices, the research is a major step towards integrating small farmers into the global value chain of the cocoa industry.
The Clima-LoCa project is financed by the European Commission initiative "Development Smart Innovation through Research in Agriculture" (DeSIRA) and led by the Alliance of Bioversity International and CIAT.